Quality & Certification
Production Line Standards
Puricom Production Planning System (PPS)
Tidiness

1

Orderliness

2

Standardized clean-up

3

Cleanliness

4

Discipline

5

Safety

6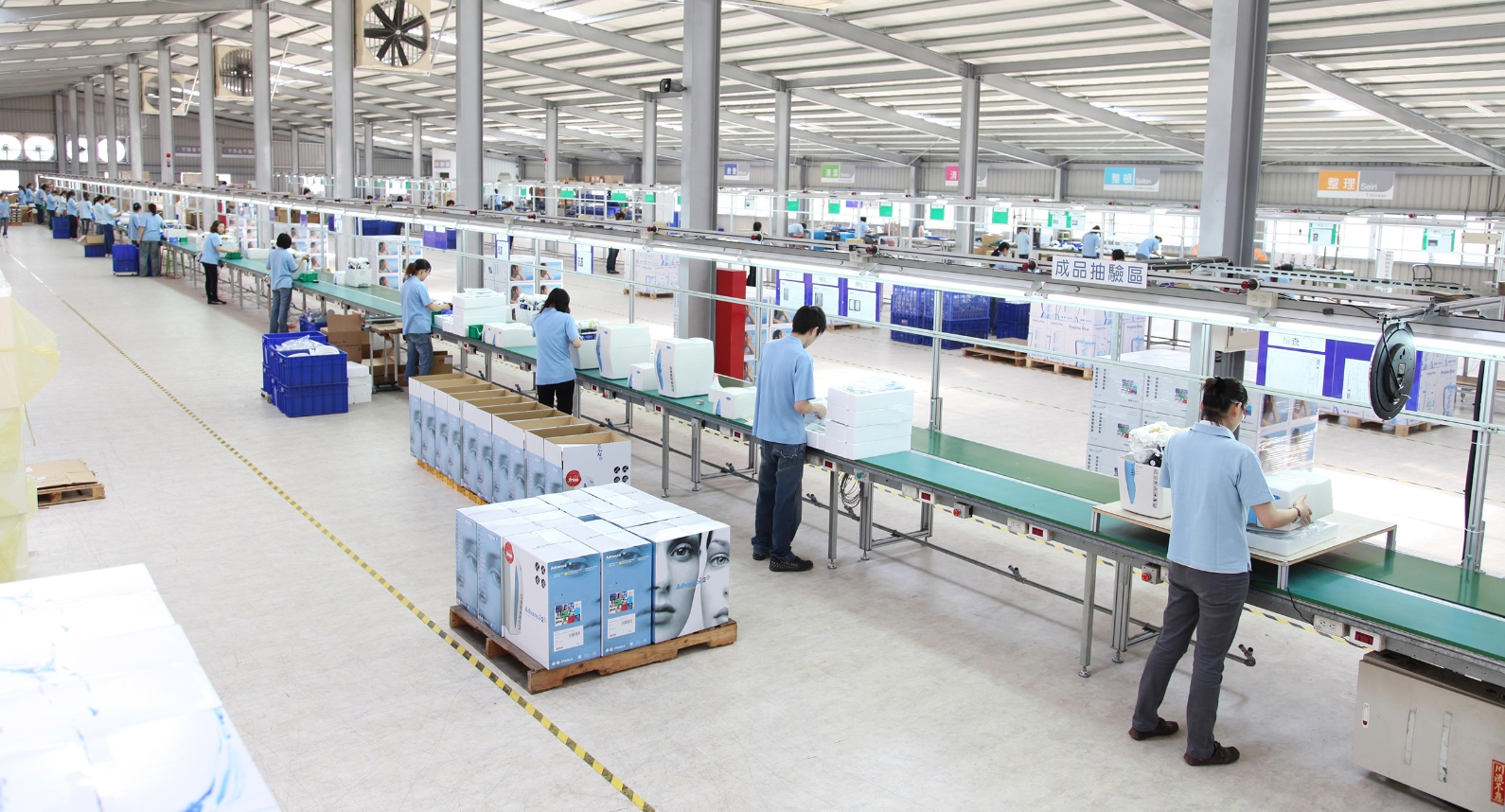 Puricom Quality Test Policy (QC Reliability Tests)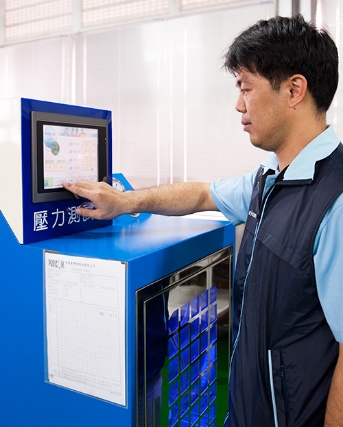 Burst Machine
Pressure burst test.
Tests filter integrity.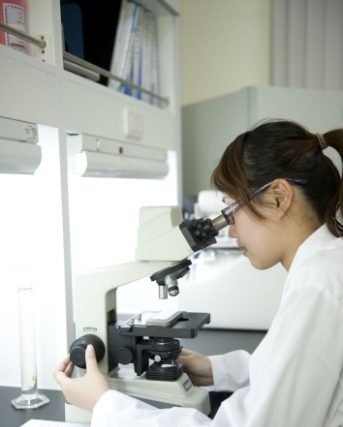 Water Quality Laboratory
Strict contamination analysis; e.g. detection of E. coli, chemicals etc.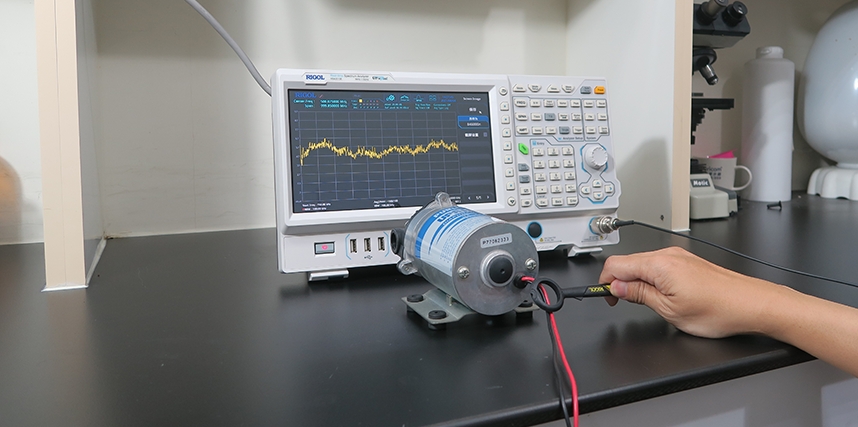 Real Time Spectrum (RTS) Analyzer
CE approved laboratory standard "Real Time Spectrum (RTS) Analyzer" to measure whether the EMI (Electromagnetic Interference) electromagnetic wave of the product exceeds the standard.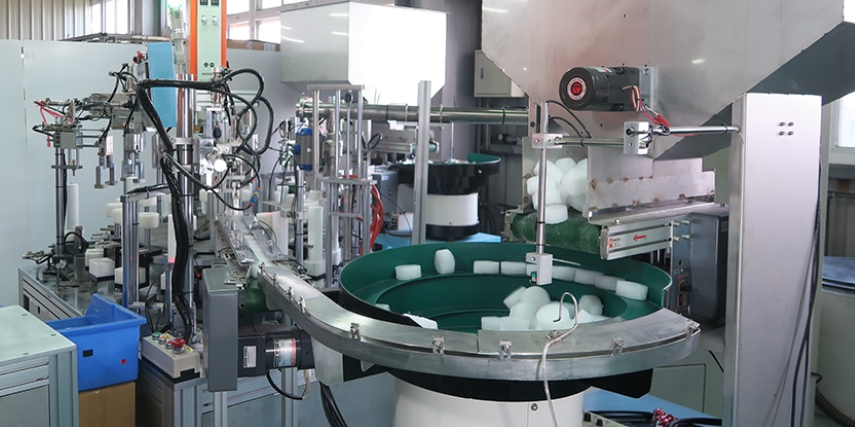 Filter Automation Equipment
The whole system adopts man-machine interface and PLC program control to reduce errors caused by human operation and improve product stability and product quality.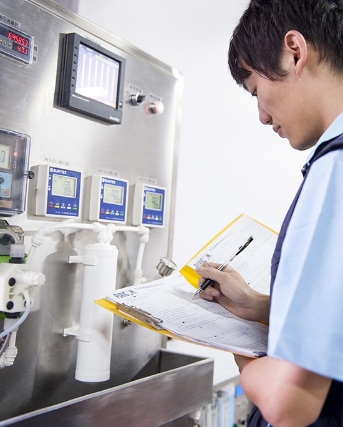 Free Residual Chlorine Analysis
Test activated carbon filtration and life cycle efficiency to meet drinking water standards.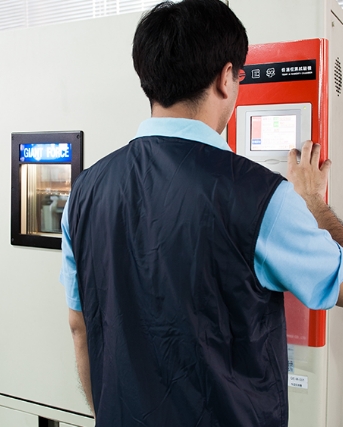 Environment Simulator
Simulates a variety of high/low temperature, high/low humidity conditions to test product durability.
International Certifications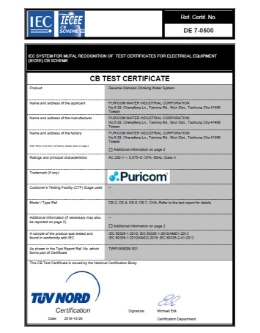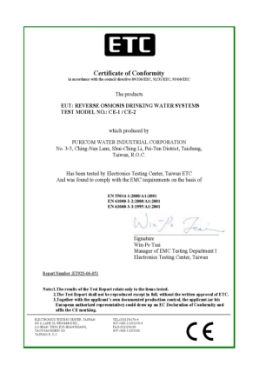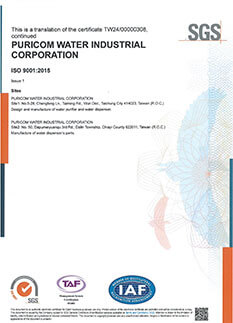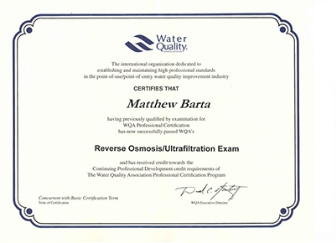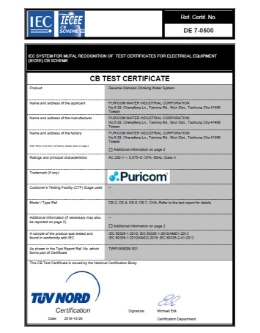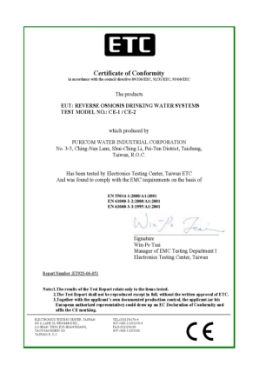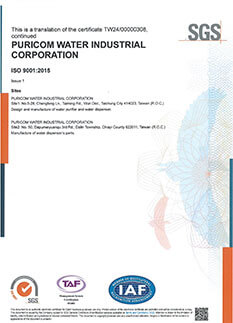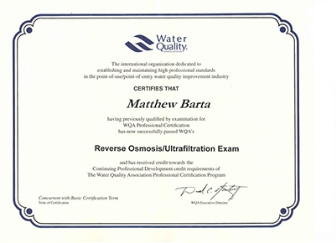 ISO 9001
NSF
CE
RoHS
WQA
UL LISTED
CB
Carefully Selected High Specification Components
Filmtec Membranes
CALGON
John Guest
DMfit
PHILIPS